Interested in a commercial VPN?
Try Private Internet Access via this link and we'll get affiliate revenue. It's an easy way to support Vega!
Using Vega to perform an automated vulnerability scan against a web application.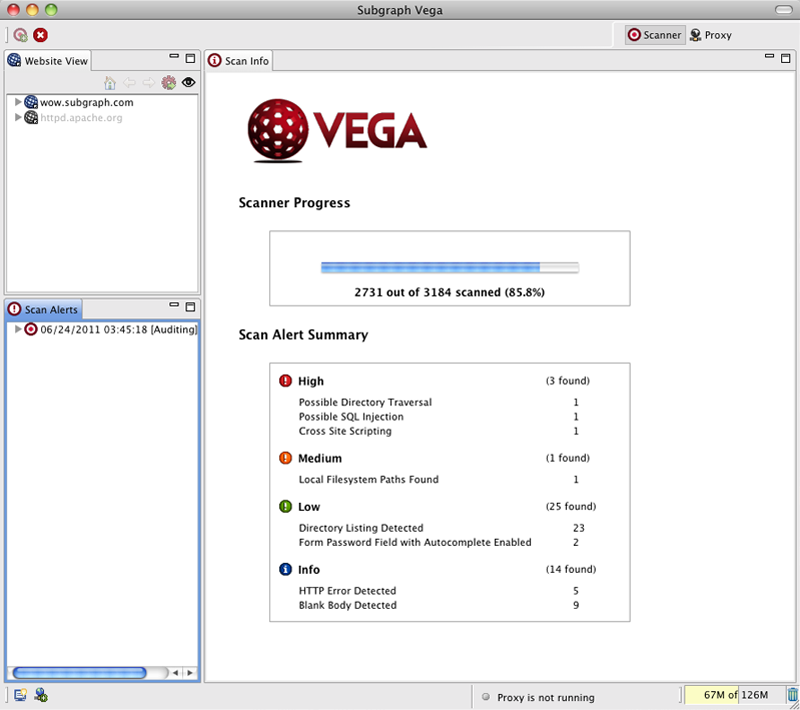 Intercepting HTTPS traffic with the Vega Proxy.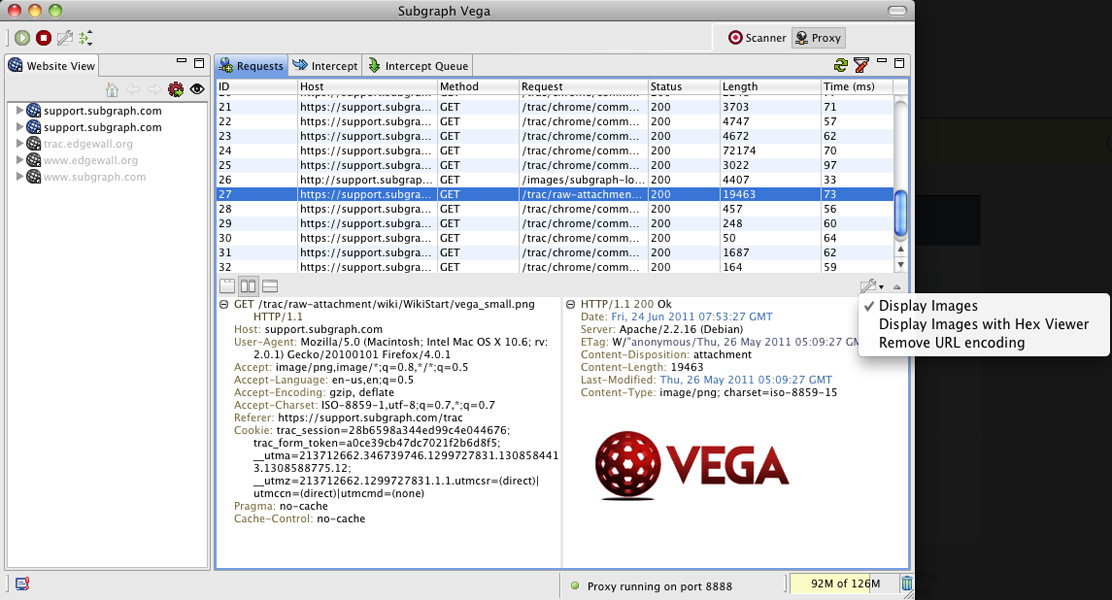 Alert generated by a Vega module during an automated scan.